A hundred and one prison tales
Updated: 2019-06-28 07:57
By Rebecca Lo(HK Edition)
<!–enpproperty 2019-06-28 07:57:34.0Rebecca Lo
A hundred and one prison tales11022444Culture HK2@hk/enpproperty–>
Ever wondered what prisoners held behind the high walls of Hong Kong's former Central Police Station did all day? And what about the police officers and guards who kept an eye on them? Such questions are answered in Tai Kwun 101, an interactive exhibition throwing light on prison and police life that existed right in the heart of Hong Kong when the city was still a British colony.
Tai Kwun 101 coincides with the first anniversary of Tai Kwun – the revitalized avatar of Central Police Station, now a museum and cultural complex open to the public -and the 175th anniversary of the Hong Kong Police Force (HKPF). It seems fitting that the exhibition is held in Tai Kwun's Block 01, the site of HKPF's first headquarters. The station's stories are told through 101 objects related to the compound. The exhibition is divided into three zones across two levels. "Objects Through Time" is a showcase of clippings, signage and artefacts; "Lost and Found" depicts the five groups of people (constables, justices of the peace, prisoners, wardens and general public) connected to the compound's community, and "Objects That Speak to Us" is a bunch of simulated sets that help reimagine different activities that took place inside the police station, from reporting a crime to visiting an inmate.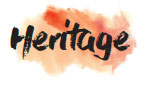 The exhibition took two years to plan, explains Winnie Yeung, Tai Kwun's head of heritage and a co-curator of the exhibition. "Along with loaned items from the Hong Kong Police Museum, we sent out a targeted call for artefact contributions," she says.
The call yielded a variety of rare objects. For example, a water cart dating back to the early 20th century recalls a time when cops did double duty as fire fighters. A red shoulder badge indicates that the constable wearing it could communicate in English. A tiger head sculpture, long a symbol of HKPF's authority, was modeled after the head of the beast that roamed around in the New Territories in 1915 and was eventually killed by the police force.
Local firm One Bite Design Studio was tasked with bringing history to life via interactive displays. "We wanted to create a clear distinction between historic or real objects and interpreted or reconstructed ones," explains Sarah Mui, the company's co-founder and design director. "That was why we decided to use different colors, to show that the set is a reproduction."
"Tai Kwun 101 is not a history museum type of show," Yeung says. "We needed a strong design element to tie all the different artefacts together. One Bite brought in the people element."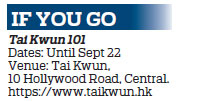 Mui says the aim was to show the public how the station had functioned as a center. "At first, we wanted to allow people to wander through freely without necessarily following a specific route. Then we came up with a way to engage them through a different game card for each of the five routes we created."
Visitors can experience how prisoners spent their days by viewing canteen menus, balls they played with in courtyards and books they helped bind. Bookbinding remains a vocational training option offered by correctional services to people in custody.
"Inmates worked on books for the government," Yeung explains. "One of the activities coinciding with Tai Kwun 101 is a bookbinding workshop. Others include a site-specific theater program where actors interact with various objects, along with daily tours."
Talks and sharing sessions hosted by HKFP are on throughout summer, she adds.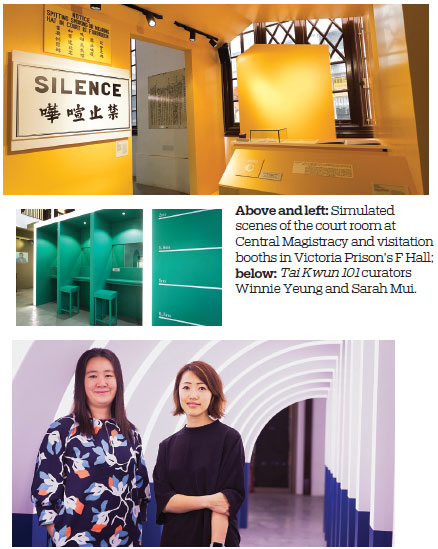 (HK Edition 06/28/2019 page11)