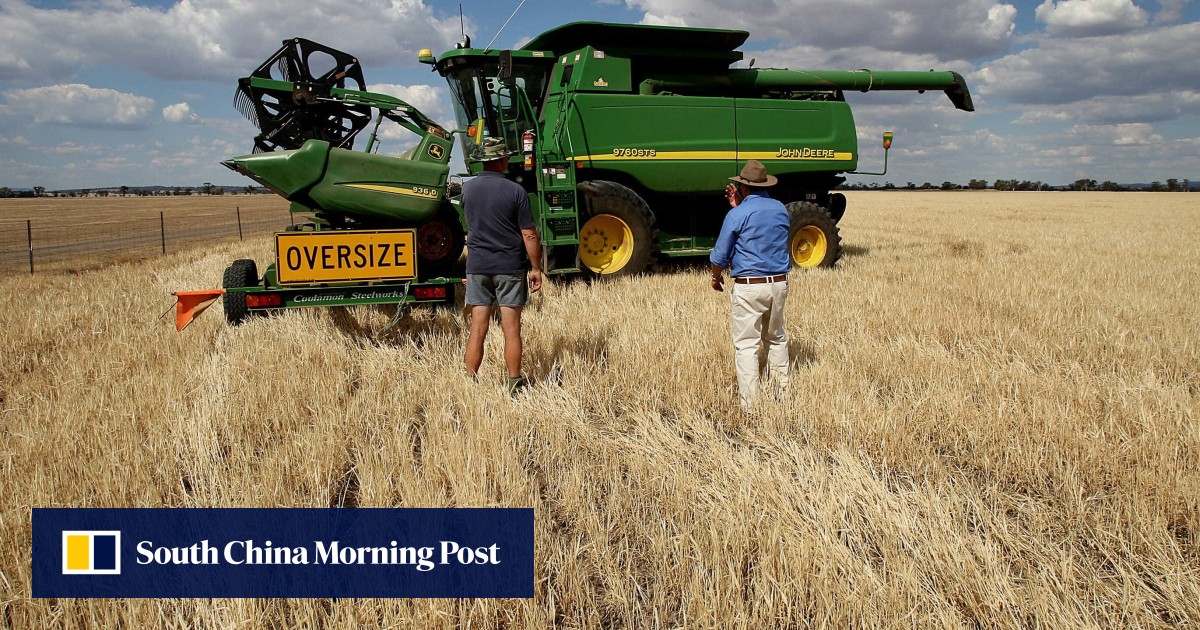 "Even under normal circumstances, without Covid-19, it would have been difficult for China to meet its phase one trade deal commitments in farm goods purchases," said Dan Senger, a consultant at CDI Global, who has advised Chinese businesses on overseas agricultural acquisitions for over a decade.
China, though, has been busy ramping up its purchases of US pork, while on Tuesday, it exempted including rare earth mineral ores, aircraft radar equipment, semiconductor parts and medical disinfectants, making them cheaper for Chinese importers to buy.
The new list of exemptions was announced a day after China suspended imports from four Australian beef processing plants due to labelling and health certificate violations.
By this point, was already reeling from China's plan to impose a tariff of up to 80 per cent on its exports due to anti-dumping allegations, which was announced at the weekend.
According to Wang, while it is uncertain that the moves against Australian exports were linked to the trade deal, the dispute between the two countries had the hallmarks of a political row, with Australian Trade Minister Simon Birmingham confirming on Thursday that he had still not secured a meeting with his Chinese counterpart.
Birmingham was only able to confirm that "discussions at an official level with the [Chinese] embassy and between officials of the Australian and the Chinese Government" had taken place.
China's moves on Australian barley and beef initially raised suspicions that Beijing was using trade to punish Canberra for lending support to the international call to investigate the origins of the
This is a temporary setback for the China-Australia economic relationship. China needs to divert much of its previously agreed agricultural orders from other countries, including Australia, to the US, per agreement under phase one trade deal
"This is a temporary setback for the China-Australia economic relationship. China needs to divert much of its previously agreed agricultural orders from other countries, including Australia, to the US, per agreement under the phase one trade deal," said Dan Wang, an analyst at the Economist Intelligence Unit.
"Australia remains strategically important and accommodative for China's overseas investment, including ports and natural resources, despite the apparent political hostility under the US pressure. The long-term business relationship remains strong. The current block of certain agricultural goods will not be permanent."
Ministry of Commerce spokesman Gao Feng said on Thursday that China had been thorough with its investigations, having followed required protocol and giving all stakeholders, including those in Australia, due process.
"Looking at the results of the investigation, China will fully consider the comments of interested parties to make an objective, fair and just final ruling," Gao said.
China's largest state-owned food processor, manufacturer and trader, China Oil and Foodstuffs Corporation (COFCO), also hinted on Thursday that it was likely to speed up buying American farm goods, reported Reuters.
According to COFCO International vice-general manager of China, Zhang Hua, China's focus would be on soybeans – a top US export to China – as a means of fulfilling its commitments under the but warned doing so could place extra pressure on buyers and processors in China.
Rising inventories and a falling crush margin – the difference between the value of raw soybeans and the final product – could make more soybean purchases from the US unfavourable, Zhang told an online industry conference.
"China needs to digest huge soybean inventories from May to September," Zhang said. "Chinese crushers will struggle with bad crush margins for a long time coming."
China's soybean imports in 2019-20 are expected to be 87.5 million tonnes, of which around 13.7 million tonnes are expected to come from the US, Zhang added. Brazil, the biggest soybean exporter to China, was expected to deliver 63.73 million tonnes, in part due to its lower price.
On top of its trade deal commitments to the US, China's latest moves on increasing more US farm products also double as a means to diversify its sources of food, having earlier this year struck deals for new beef imports from Russia.
Additional reporting by Orange Wang.
and get a 10% discount (original price US$400) off the China AI Report 2020 by SCMP Research. Learn about the AI ambitions of Alibaba, Baidu & JD.com through our in-depth case studies, and explore new applications of AI across industries. The report also includes exclusive access to webinars to interact with C-level executives from leading China AI companies (via live Q&A sessions). Offer valid until 31 May 2020.