Gritty woman takes on the baddies
Updated: 2019-10-18 07:54
By Melanie Ho(HK Edition)
<!–enpproperty 2019-10-18 07:54:56.0Melanie Ho
Gritty woman takes on the baddies1102244370 Years on HongKong2@hk/enpproperty–>
Ava Lee is often warned to be careful. Her partner, the Chinese actress Pang Fai, her business associate May Ling Wong and her closest male friend Xu – who heads up Shanghai's underworld – are all among the people cautioning the petite Chinese-Canadian. As a forensic accountant, Lee errs on the side of caution, but then some risks must be taken.
Lee is the star of author Ian Hamilton's crime thrillers, The Mountain Master of Sha Tin being the latest book in the series. The first book in the Ava Lee series, Water Rat of Wanchai, was launched back in 2011 and went on to win the Arthur Ellis award for Best First Crime Novel. In the years since, Hamilton's heroine has traveled across Hong Kong, Macao, the Chinese mainland and Southeast Asia with stops in Las Vegas and Milan. In this latest installment, Hamilton returns Lee to Hong Kong in a fast-paced, action-packed thriller.
The novel begins with Lee and Fai in Shanghai, where they go to see an ailing Xu, who is sick with meningitis. They soon get word that Sammy Wing (who has tried to kill Ava twice in the past) and his nephew Carter are out to reclaim control of Xu's territory in Wan Chai. To show they mean business, the Wings shoot Xu's top man in Hong Kong and hold seven of his men hostage. Without hesitation, Lee jumps on a plane to Hong Kong to help broker a deal, but when she's handed a box with severed fingers, Lee finds herself in the middle of an even more complicated situation.
Whereas the Wings are brash and hostile, Lee is organized, careful and creative. Having made a fortune in recovering massive debts (and adding to her wealth in an investment partnership with two other women), Lee enjoys the finer things in life. She stays at the Mandarin Oriental and is a regular at its Man Wah restaurant. When Lee needs to pay for information, her business partner delivers HK$2 million in cash in a Saint Laurent tote bag. But Lee is no rich socialite who's afraid to do the heavy lifting. Hamilton writes of her hopping aboard the Star Ferry, catching the MTR and going for a run in Victoria Park in order to clear her head. And when Lee devises a complicated plan, she involves herself – as the "element of surprise." After all, her enemies do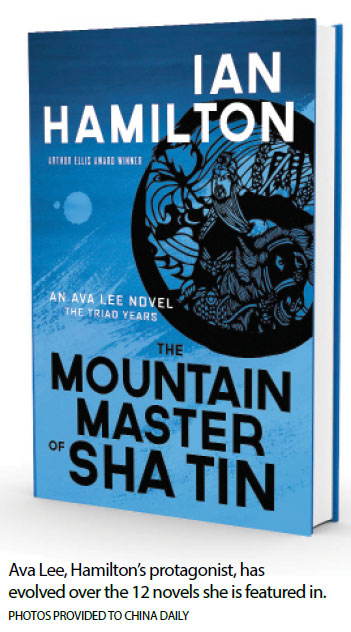 n't expect a young, elegantly dressed woman to be intelligent, crafty and highly skilled in martial arts.
This being the 12th book in the series, Hamilton continues to keep the story fresh and exciting: he has allowed Lee to grow and mature, both in her personal life as well as professionally. Not only has she found happiness with Fai, in a side story to the main action, she helps a brilliant film director resurrect his career. At work, although she continues to consult with those around her and encourages those under her to speak up and offer ideas, Lee is undisputedly the one in charge.
Hamilton does Hong Kong justice in his writing, and skillfully takes his cast of characters across the city. As tension mounts and the clock ticks down on the hostage deadline, Lee must rise to the challenge and be her creative best. With a number of twists and turns, Hamilton succeeds in writing a page-turner that surprises as much for its action as it does for its powerful and unconventional protagonist.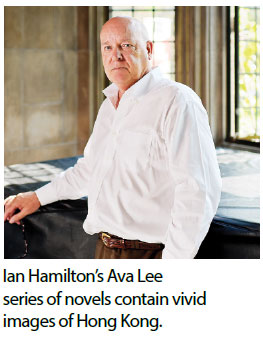 (HK Edition 10/18/2019 page11)