Massive rally in support of HK police
Updated: 2019-07-01 07:59
By Shadow Li in Hong Kong(HK Edition)
<!–enpproperty 2019-07-01 07:59:46.0Shadow Li in Hong Kong
Massive rally in support of HK police11022444Photo HK2@hk/enpproperty–>
The people of Hong Kong powerfully expressed their support for the city's police force on Sunday, as 165,000 residents gathered in Tamar Park, Admiralty, braving the hot weather that was punctuated by downpours.
Supporters of the law enforcement sang songs, shared their views on recent protests against the city's extradition law amendment bill, which led to violent clashes between radical demonstrators and police officers, waved flags of the country and the Hong Kong Special Administrative Region, and displayed banners with encouraging words.
As "Asia's Finest" has fallen victim to hostility by radical members of the opposition over the past few weeks, including threats, verbal abuses, and personal data leaks, participants at the rally called for society to cherish the rule of law and recognize the great contributions the police force has made in maintaining Hong Kong's law and order.
China Daily captured memorable moments of the event, when members of the community stood shoulder to shoulder, praising the Hong Kong Police Force for helping to ensure that the SAR continues to be the "world's safest city".
stushadow@chinadailyhk.com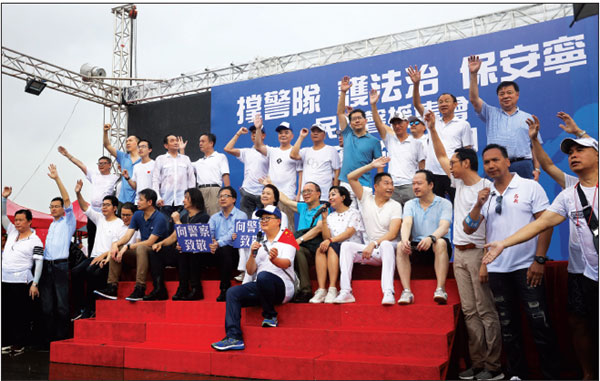 Organizers of the Sunday event express their support for Hong Kong police through songs. photos by Edmond Tang / China Daily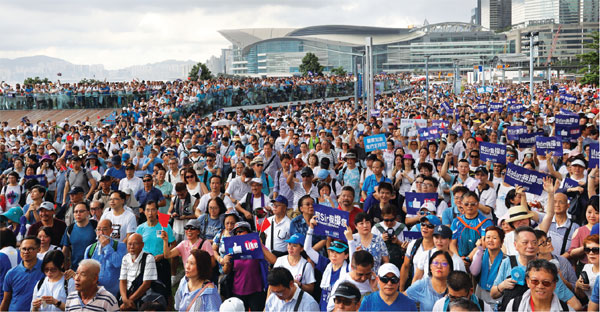 Over 16,5000 Hong Kong residents pack Tamar Park in Admiralty, braving unexpected downpour and chanting slogans, on Sunday afternoon, to voice their support for Hong Kong Police Force.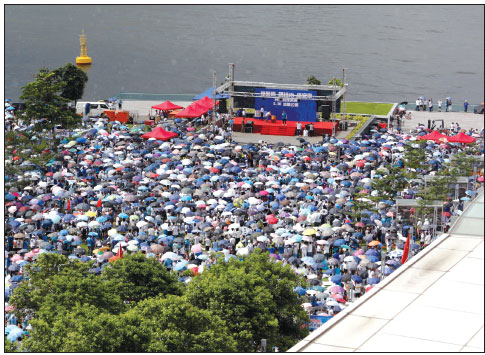 Supporters hold up umbrellas as the light rain soon turned into downpour.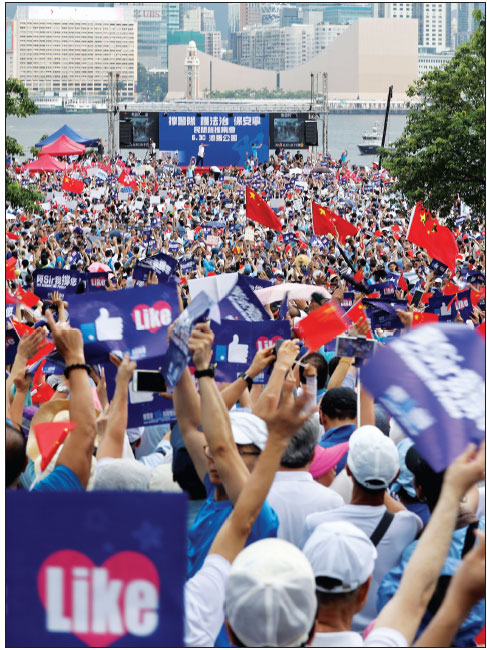 Waving national flags of the People's Republic of China and displaying banners, supporters throng Tamar Park to express their appreciation of the police's dedicated service.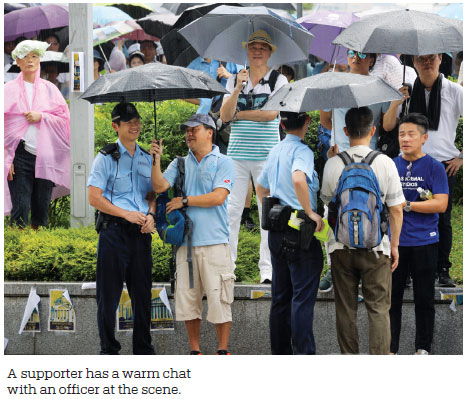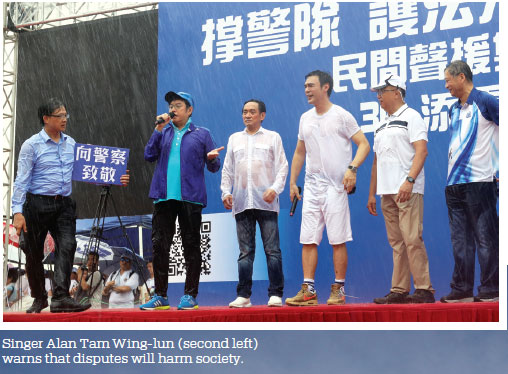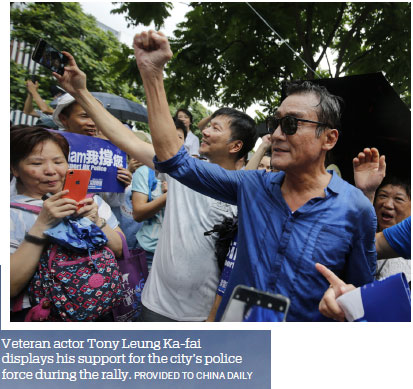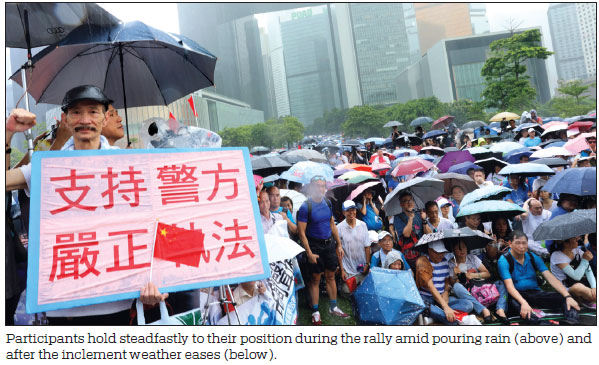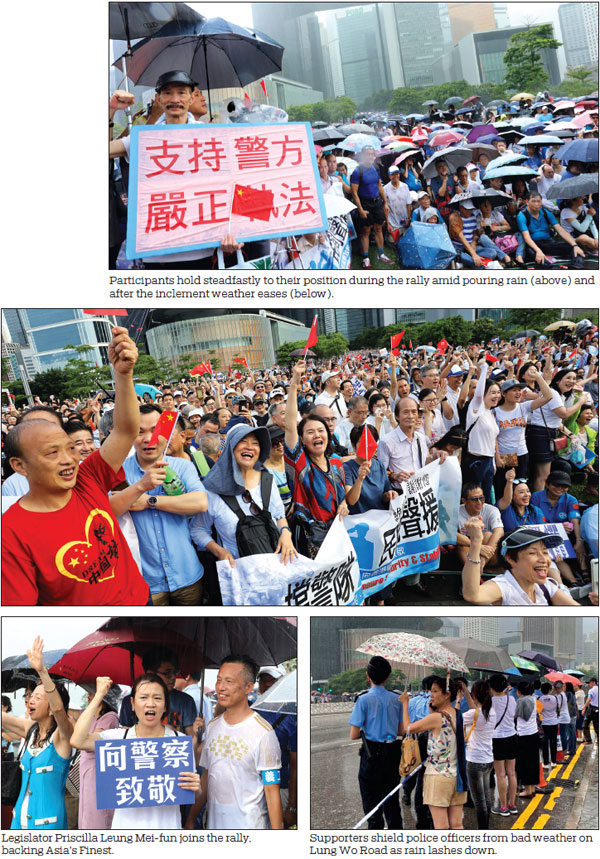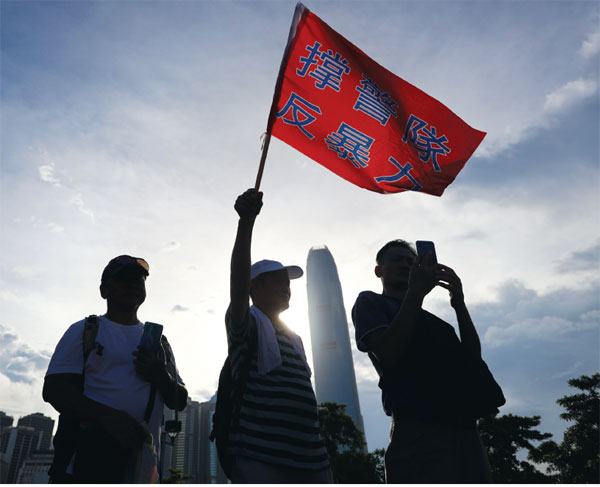 A participant makes an "anti-violence" stance by waving a flag.
(HK Edition 07/01/2019 page8)