<!–enpproperty 2019-11-01 07:57:06.0Mathew Scott
Ready for the spotlight11022443City Lights2@hk/enpproperty–>
This week BAFTA unveiled the winners of its inaugural Breakthrough China program. Mathew Scott reports.
The British Academy of Film and Television Arts (BAFTA) was founded in 1947 with the aim of promoting and nurturing creative careers. A star-studded line-up of British talent has since made use of the organization and the fame that can follow after receiving one of its annual awards or is supported by one of its programs. Letitia Wright (Black Panther and Black Mirror) and Tom Holland (Spider-Man: Homecoming) are among those most recently to have emerged from BAFTA's Breakthrough initiative, which provides young talent with mentorship and guidance.
But BAFTA has global ambitions, and this week it laid out its plans for those invited into the inaugural Breakthrough China program.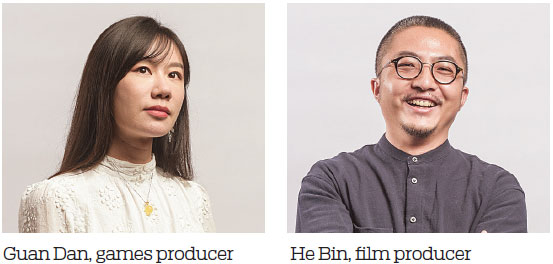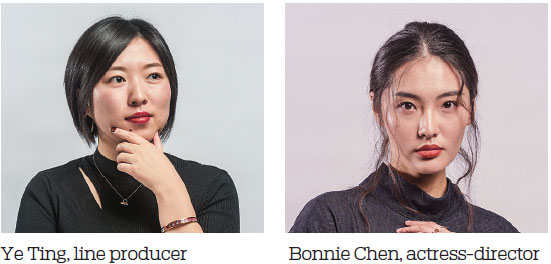 Five young Chinese creatives have been named as the initiative's first awardees. They are film director Bai Xue, actress and director Bonnie Chen, games producer Guan Dan, film producer He Bin and line producer Ye Ting.
According to BAFTA, the winners reflect the ever-growing diversity and talent on display in China's entertainment world. The prize entails a 12-month rollout of meetings and events under the stewardship of British creative industry veterans.
BAFTA's Breakthrough program was launched in the United Kingdom in 2013.
"(It) has proven itself to be a fantastic model for supporting the next generation of outstanding talent and offering them tailored opportunities to continue to build on their successes," said a BAFTA spokesperson in a note to China Daily. "Over 45 percent (of BAFTA Breakthrough awardees) have gone on to become BAFTA winners and nominees and career-long relationships have been forged with collaborators and mentors. By bringing this model to China, we hope to offer the same support to new Chinese talent, and share our expertise and the expertise of our networks with them as they explore international opportunities."
Those chosen will head to the United Kingdom where they will be able to "share their expertise with their British peers and learn from British practitioners."
Hollywood star Tom Hiddleston was at the Shanghai International Film Festival in June to help launch the BAFTA initiative. He said he believed there was "great power in connection and inspiration," adding that such opportunities were particularly valuable at the beginning of one's career.
He sent a congratulatory message to the winners this week, delighted with the "enthusiasm and support" shown for the scheme.
One of the creative forces behind 2018's monster box-office hit, How Long Will I Love U, Ye Ting is very much looking forward to the program and hopes it will promote communication and collaboration between artists from opposite sides of the world.
"Through communication, I hope to know the British entertainment business," she says, adding, "I also look forward to making new friends and collaborating with them."
"The outlook of the co-production between China and the UK is very bright," she says. "I hope to know more about what's happening in the UK and also introduce our industry to them, bridging two markets to create universal and compelling stories."
(HK Edition 11/01/2019 page11)