Sex education – we need to adopt a more open approach
Updated: 2019-07-08 08:01
(HK Edition)
<!–enpproperty 2019-07-08 08:01:29.0
Sex education – we need to adopt a more open approach11022442Comment HK2@hk/enpproperty–>
Hong Kong, as a widely recognized international metropolis, prides itself on open-mindedness, cultural diversity and inclusiveness. However, it might be counterintuitive that such a highly acclaimed world city remains shy and reserved when it comes to sex education.
The abstinence from touching on the topic, with few schools in the city making sex education compulsory, has resulted in sexual illiteracy among adolescents. The well-meant intention to protect our children from inappropriate sexual activities could backfire. The lack of sexual knowledge carries the risk of improper sexual behaviors, early pregnancy and, sexually transmitted diseases.
Without a standard for schools to observe regarding what content should be included in the sex curriculum and what teaching methods to adopt to obtain the best effect, sex education in Hong Kong's primary and secondary schools has proved to be patchy. Despite the introduction of the Guidelines on Sex Education in 1997 by the Education Department, no changes have taken place, and sex education in schools has remained voluntary. Schools and parents are too mired in the key subjects taught, such as Chinese, mathematics and English, thus pushing sex education into oblivion. Besides, with sex continuing to be a taboo topic, as entrenched in Chinese culture, schools and parents always try to field the subject to avoid the embarrassment incurred when children raise questions about it.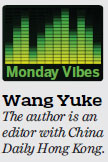 Their passive approach to tackling the subject, however, will only do them a disservice – children's innocence of sexual affairs may translate into ignorance of self-protection against improper sexual activities, and which could lead to unintended sexual trade, offenses and teen pregnancy.
It's only natural for youngsters to be curious about sexuality in their puberty, which should be acknowledged and embraced by parents and teachers in the first place. Only if parents and teachers take this for granted can they talk about the topic with children openly without reservations. And discussions about sex will no longer be awkward.
Avoidance is by no means the route to dealing with the young's curiosity about sex. Without much access to information on sexuality, which will fuel their curiosity, children are likely to resort to the internet and social media platforms in their quest for answers, but in a discreet manner. The internet – peppered with sexually suggestive and malicious information – could be a dangerous trap for teenagers, who may not be able to discern bad from good. Imitation of inappropriate sexual behaviors could follow. And, the result – teen pregnancy or sexually transmitted diseases – will leave their pre-adulthood traumatized.
Such worries are not groundless. A survey by the Family Planning Association of Hong Kong in 2017 showed that 33 percent of secondary school girls and 59 percent of boys had viewed pornography – up about 5 percentage points from 2011. Worryingly, 15 to 20 percent of girls and 30 percent of boys had received pornographic messages or images via their mobile phones. While 34 to 43 percent of girls blocked these messages or those who sent them, 24 to 29 percent of boys saved them.
Our city lags far behind other places worldwide in terms of sex education. In the Netherlands – one of the most recognized sexually liberal countries – sex education has been conducted structurally across primary and secondary institutions. The national initiative Spring Fever Week, which has been in place for 14 years, helps students to understand how reproduction works, encouraging pupils to express their feelings and embrace sexual diversity. The knowledge is delivered in a subtle and comfortable way both for teachers and students. Schools in Uganda use soccer games – specifically, goalkeeping – to instill the idea among students of using condoms. Teachers hope that through these lessons, students with a better understanding of sex will make well-informed and sensible choices in forging relationships.
Contrary to the perception that exposure to sexual knowledge may lead to sexual misconduct, research has shown that children who learn about relationships and sexuality in their formative years become sexually active at a later age and are less prone to wrong sexual deeds. It's probably the open attitudes toward sex in the Netherlands that have contributed to the country's lowest number of teenage pregnancies in the European Union.
According to a questionnaire conducted by the Family Planning Association, participants from Form 3 to 6 came up with an average of eight correct answers out of 12 key questions about conception, sexually transmissible diseases and HIV/AIDS in 2016 – down from nine in 2011. The average score among Form 1 to Form 2 students fared even worse.
Our children's bad performance in the questionnaire serves as a wake-up call that we may have to start a cram course on the subject.
(HK Edition 07/08/2019 page10)