<!–enpproperty 2019-11-08 07:53:06.0
Taming the air of housing despair11023981Focus HK2@hk/enpproperty–>
Experts have called for down-to-earth steps to tackle Hong Kong's deep-rooted social woes, notably soaring home prices and a yawning wealth gap. He Shusi and Luis Liu report.
Everyone has a dream. But Fury Chan, 30, is beginning to accept that, his dream, even though simple and basic, may be a castle in the air. He wants to own a home.
For many people of his age in Hong Kong – the most expensive place to buy a home in the world – homeownership presents an almost insurmountable obstacle and remains a golden dream, generation after generation.
Chan tries to visualize his dream from inside his 8-square-meter, subdivided flat in To Kwa Wan in central Kowloon.
Chan describes himself as an average young person. As a senior mechanic working on Rolls-Royce airplane engines, Chan gets up around 6 am, and rides a company coach to Tseung Kwan O every day. He sometimes works overtime with overtime pay. It pushes his monthly salary over HK$20,000 ($2,552).

The subdivided flat where he lives costs him HK$3,800 per month, with a tiny kitchen and bathroom.
Over 200,000 people in Hong Kong live in subdivided flats. In 2016, the city's median per capita living space averaged 15 sq m, according to the Census and Statistics Department. The average property price is HK$170,596 per sq m, according to Squarefoot, a multinational real estate information provider.
Hong Kong does have a public housing system. Eligibility is based on a means test.
Chan is part of the so-called sandwiched group who earn too much to be eligible, but too little to afford a private unit. "I'm in the middle of nowhere," Chan said.
Missed chance
Chan got off to a shaky start in his working life. He gave up on education and went to work after he failed the Certificate of Education Examination in 2006.
He made his way, finally, into a vocational program and studied mechanical engineering for a year. In 2008, he went on to become an apprentice mechanic, working on aircraft engine maintenance. His starting salary was HK$10,000 a month.
That was a bad year: The financial crisis. Housing prices in Hong Kong slumped over 20 percent in a few months. A 30-square-meter flat could be bought for around HK$2 million. Banks offered 90 percent mortgages, requiring only a HK$200,000 down payment, Chan recalled.
"I saw the hope of getting my own apartment," Chan said. "I thought if I worked hard enough saving money, I would be able to afford the down payment after a few years."
The low-price bonanza didn't last. The economic crisis eased and housing prices turned skyward again. "It was going up too fast for my salary to catch up," Chan said.
From 2008 to 2019, Hong Kong's housing price shot up about 300 percent. The city has held the dubious distinction as the world's least affordable property market for nine consecutive years.
Income growth was only 0.1 percent from 2008 to 2017, according to a report of the International Labour Organization. The 2019 International Housing Affordability Survey shows it would take an average household 20.9 years of total income to afford an average apartment in Hong Kong. "Total income" means no money left to buy food, pay rent, go to the doctor or commute to work.
However, there are opportunities close by. According to several job-hunting websites, salaries for jobs similar to Chan's in mainland first-tier cities, like Shanghai and Guangzhou are 10,000 yuan to 20,000 yuan per month. Average house prices in those cities are half of what they are in Hong Kong.
Chan's been to Shanghai, Xiamen and Guangzhou several times. He knows there are more opportunities on the mainland but he is unwilling to leave his hometown.
Land policy failure
Hong Kong's summer of chaos has pushed the government to review economic and quality of life issues.
What began as a protest against the SAR government's controversial amendments to its extradition law morphed into violent protests.
The trigger that set off the present situation is evident: a failure of government land policy, said Hong Kong University of Science and Technology economist Francis Lui Ting-ming.
According to the Planning Department, only 77 sq km has been developed for housing: 7 percent of Hong Kong's 1,111-sq-km land area.
Lui fully supports the government's Lantau Tomorrow Vision, which sets out to produce 1,700 hectares (17 sq km) of land off the east coast of Lantau Island. "Only with enough land reserve can the government execute any housing policy or bargain with private landowners," Lui said.
Vision and responsibilities
The current social unrest is a result of a lack of vision and responsibility, Lui said.
In 2005, Hong Kong's housing market recovered from the crash precipitated by the SARS (severe acute respiratory syndrome) outbreak in 2003. Lui said the government should have started preparing future housing policies and creating more land reserves then.
Data from 2002 to 2012 show that only 130,000 new housing units were built during the period. Over the same time frame, the population of Hong Kong rose by 400,000.
"The government must make tough decisions," Lui said. A non-official member in the chief executive-appointed Task Force on Land Supply, Lui criticized the current "consultation-oriented" work model attempting to find solutions to thorny issues.
In Hong Kong, about 49 percent of all households own properties. That means about half the population has become "invested" and is fully in favor of real estate prices shooting through the roof.
Meanwhile, the city's opposition lawmakers block every government's effort to increase land supply. "Sometimes they even filibuster government funding requests for initial research into land solutions, let alone plans for real public works," Lui said.
Lui hoped the public and the legislature will cooperate in a common cause. "The reclamation plan will not crash the housing price, but prolonged, violent protests, fueled by social disparities, will," Lui said.
For the overall interests of Hong Kong, Lui hoped the government will make bold moves to tackle the land scarcity. Those include the powerful Lands Resumption Ordinance, which allows the chief executive to order the requisition of any land for public purposes, or even the Emergency Regulations Ordinance to find fast-track solutions.
Homeownership vital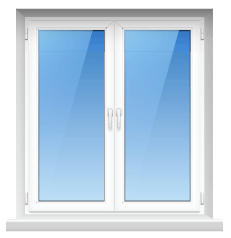 Even if the land shortage were resolved, the government must help people to own homes, experts argued.
Hong Kong economist Stephen Wong Yuen-shan, deputy director of leading think tank Our Hong Kong Foundation noted that the property market has reaped a great portion of Hong Kong's economic growth.
According to various local studies, real estate and its related industries account for some 20 percent of the city's total GDP.
If the majority of Hong Kong people can't afford a home, even if the economy grows they will feel alienated, Wong stressed.
Currently, about 2 million people live in public rental housing, which accounts for 30 percent of housing units in Hong Kong. Wong said it's more important to develop home ownership, and reverse the policy that's been emphasizing rental housing.
There must be an affordable way for those who live in public rental housing units to own property, by being allowed to buy their units. For the SAR government, it would also be better financially, as the government recoups nothing from its investment through rent, with all the cost on construction and maintenance, Wong said.
However, the government has no favor in the option, in the newly-released Policy Address on Oct 16.
Another expert, University of Hong Kong economist, Richard Wong Yue-chim said people have long been outside the focus of the city's housing policy.
"In Hong Kong, the issue is not about housing, but wealth disparity," Richard Wong said. Housing just epitomizes the problem, he added.
According to a study by Our Hong Kong Foundation, 1 percent of Hong Kong's population possesses half the city's wealth.
Hong Kong's Gini coefficient, a gauge often used to measure economic inequality, is all the way up to 0.539 and described as "considerable inequality" – the highest in 45 years. The United States was at 0.411 and Singapore 0.4579.
Grassroots and young people feel their hopes of climbing the social ladder have been obliterated by a housing market fixated on building accommodation for the very wealthy. The housing ladder is too high to climb.
It's a disgrace when Hong Kong's young people must depend on their parents for help to buy properties, Richard Wong said. "The government should shoulder the 'father role'. When one cannot climb up the ladder, the government has to subsidize, in a more aggressive manner, for those who cannot afford private housing." He also believes the government should allow more tenants in public rental units to buy their flats, by extending the scale of the Tenants Purchase Scheme.
Currently, about 135,000 public rental units with a price as low as 20 percent of market value have been purchased by their tenants. Richard Wong thought the scheme can gradually cover most of the total of 800,000 public rental units.
Meanwhile, the government should increase the supply of public units for sale under the Home Ownership Scheme, optimizing the deal, he said. About 17 percent of Hong Kong's total housing units now fall under HOS.
Learn from Singapore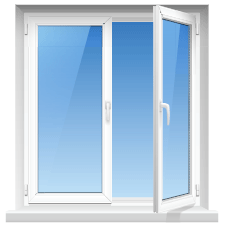 In Singapore, a country with a land area of only 721 sq km, home to 5.64 million people, 75 percent of the land has been developed, including 20 percent by land reclamation.
By comparison, Hong Kong, with over 7 million residents, has developed only 25 percent of the total land, Stephen Wong noted.
He believes Hong Kong should follow Singapore's example on land and housing development.
In Singapore, 73 percent of the public housing stock is for sale, at only 30 to 40 percent of market price. Compared with Hong Kong's 49 percent home ownership rate, the city's long-time rival, Singapore's rate is around 91 percent.
With Hong Kong's sky-high housing price, the SAR government has sufficient profit margin to develop public housing for sale, at a price much lower than that of the private market, Stephen Wong said.
He believes the Hong Kong SAR government should formulate a comprehensive land and housing blueprint like Singapore's, and make a commitment to the public that an appropriate supply of affordable housing will be available when land reserve increases.
When those are realized, residents of Hong Kong will be able to enjoy more space to work and to live; people with different interests could find suitable jobs in the city, rather than being limited to industries that can afford the high rent, such as financial services, Stephen Wong described.
Bigger world on mainland
With the development of the Guangdong-Hong Kong-Macao Greater Bay Area, residents in Hong Kong are presented with alternatives for reaching their personal goals.
The latest policy announced on Wednesday allows Hong Kong and Macao residents to be treated as local residents when buying properties in the nine Guangdong cities. Currently, they have to provide proof of their duration of residence, studies or employment, or pay a certain amount of individual income tax and social insurance.
It makes people like Angus Chu, a 25-year-old Hong Kong youth, closer to his own home on the mainland.
In 2014, Chu decided to pursue his university education at Jinan University in Guangzhou – the capital city of neighboring Guangdong province – in preference to attending local universities.
Riding the wave of a mobile internet economy on the mainland, Chu founded an online-based driving school in Guangzhou with two friends, in 2017.
He said his business is in profit, with good market response. After graduating this year, Chu has decided to settle in Guangzhou.
Chu is saving for the down payment to buy a home there. Unlike many young people in Hong Kong and the mainland, Chu won't ask for financial aid from his parents for the down payment.
The most recent price in Guangzhou's primary property market is some HK$35,000 per sq m, about 25 percent of valuation in Hong Kong.
The living cost in Guangzhou is also much lower than Hong Kong, Chu said, adding that it's more pleasant to live in the mainland city. Chu visits his parents in Hong Kong about twice a month.
Reflecting on his own experience, Chu says he hopes the Hong Kong government can make greater efforts to improve the quality of life for young people. He believes that would go far, toward ending the discontent that has done so much damage to the city's economy and international reputation, since June.
Contact the writers at
heshusi@chinadailyhk.com
(HK Edition 11/08/2019 page9)