Speaking from her current base in Geneva, Mohamed was keen to emphasise her experience in negotiating and her understanding of the issues that have hamstrung the WTO and left it watching the superpower dispute from the sidelines, saying: "You don't send a doctor to fix a car."
The WTO club of 164 members, which is designed to set global trading rules, has not produced a major multilateral free trade accord since abandoning its "Doha Round" of negotiations in 2015.
Perhaps aware of the widespread desire for substantive reform of an organisation that has been rendered a talking shop in recent years, Mohamed acknowledged the need for important changes – even in the contentious area of state subsidies.
"We need to address agricultural subsidies in the same way that we need to address industrial subsidies," she said when asked about a joint statement released by the EU, Japan and US earlier this year. The statement was perceived to be aimed at China, arguing that "new types of unconditionally prohibited subsidies have to be added to the WTO Agreement on Subsidies and Countervailing Measures".
I think it's excellent that members are putting proposals forward. It actually means that they're looking for a way of solving the problems that we have
In a webinar on Thursday, the European Union's trade commissioner, Phil Hogan, said that "the EU has expanded work with the US and Japan on addressing illegal industrial subsidies in the WTO. There is potential to do even more together on trade and technology issues".
Mohamed welcomed the move to try to fix these issues within the body, rather than unilaterally.
"The EU-Japan-US proposal needs to be on the table so that everybody can look at the proposals that have been made," she said. "I think it's excellent that members are putting proposals forward. It actually means that they're looking for a way of solving the problems that we have – the challenges that the WTO has."
Beijing has been tight-lipped about its preferred candidate, aware that its blessing could doom them to failure. There has also been relatively little coverage of individual candidates in Chinese state media. Similarly, the United States is not expected to publicly back a candidate, lest it result in their chances being torpedoed by rival states.
China is believed to have been chastened by a concerted US lobbying effort that saw Singaporean candidate overtake Chinese front runner Wang Binying to become World Intellectual Property Organisation director general in March.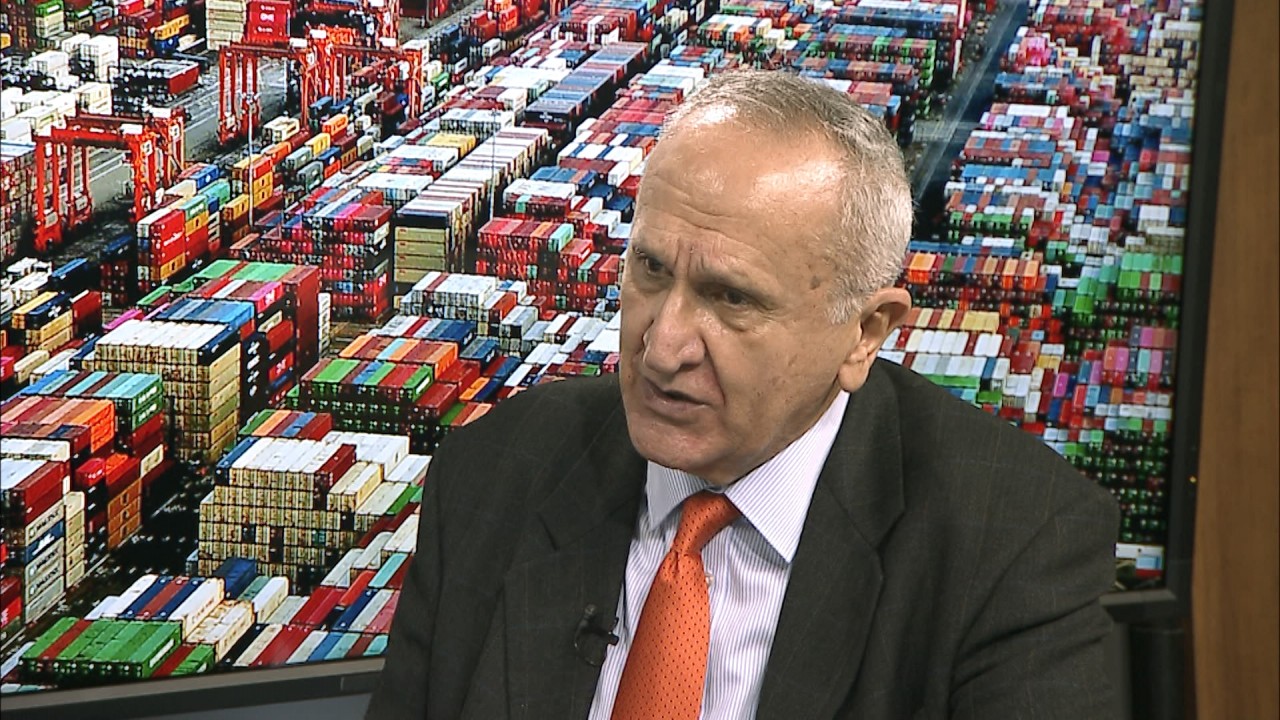 11:17
WTO nominee vows to bring US and China to negotiating table
The Post understands, however, that Chinese officials in Geneva are taking a keen interest in the race and have been wining and dining WTO candidates in a bid to gauge their plans for reform and governance, during a period in which candidates would have previously maintained exhausting travel schedules to drum up support in world capitals, but are now largely grounded and glued to Zoom meetings.
That said, pundits have long suspected that Beijing would back an African candidate – particularly as other leading candidates, including and Yoo Myung-hee of South Korea, are perceived to have ties to Washington, given that Seade helped renegotiate the North American Free Trade Agreement, while Seoul is militarily aligned with the US.
Mohamed's home nation, Kenya, also launched free-trade talks with the US earlier in July, but in a Geneva hearing this month, she denied this would curry favour for her bid in Washington.
The Nigerian candidate, – another leading contender – is considered a commanding force in finance and diplomacy, but has no direct experience in trade. The third African in the race,
Hamid Mamdouh, on the other hand, is considered an exceptional technocrat, but has no ministerial-level experience.
I've dealt with [China] at a bilateral level, as I've dealt with all other countries
"For China, maybe an African director general would be the best choice," said Tu Xinquan, executive dean at the China Institute for WTO Studies in Beijing. "Of course, one reason for us is that Africa has good relations with China, and it is also true that since the establishment at the WTO there has been no African director general."
Victor Gao, vice-president at the Centre for China and Globalisation, a state think tank, and translator to China's former paramount leader Deng Xiaoping, added: "I think it is time for us to have more outstanding leaders from Africa."
"The current WTO head [Azevedo] is from another Latin American country [Brazil], so based on the principal of geographical rotation the next WTO head should be from another region," Gao said.
Mohamed would not be drawn into specific conversations about dealing with Chinese officials, saying: "I've dealt with them at a bilateral level, as I've dealt with all other countries."
"We talk to all countries; we talk to all members and as a candidate. You ask for support from everybody, and I'm going to be doing that – I've started and I'll continue doing that," she said. "I hope I get selected by the members. There are eight candidates on the table, and it's just about who fits the bill … for doing this job right now. And you need the support of most, if not all, of the members."
Mohamed will also need to convince the US that she fits the bill, with US Trade Representative Robert Lighthizer saying at a congressional hearing in June that "we need a director general who understands the fundamental problem that an extremely large state-run economy cannot be disciplined under the current WTO rules".
Pressed on how she would handle the US-China dispute, Mohamed said that the WTO can be "an honest broker", and that as director general she would "create the environment and make the WTO fit for purpose – an organisation that can actually tackle issues head-on and make sure that members can sit down and have candid discussions".
"The US and China are big players on the multilateral trading scene, and they both should be at the table at the WTO," she said. "There's no doubt in my mind – I know from my own long experience of trade that we need to create an environment for the US and China to resolve the issues."
China's healthcare sector was one of the best-performing equity classes globally in the first half of 2020. Get a comprehensive industry review and insights on Covid-19 induced market shifts with the China Healthcare Report, brought to you by SCMP Research. for our 50% early bird discount now. You will also receive access to 6 closed-door webinars led by China healthcare's most influential C-suite executives. Offer Valid until August 10th 2020.